The bedrooms of the Navona Signora town house are endowed with sober elegance, revealing the refined yet cheerful taste of the owner. It is also a very intimate room.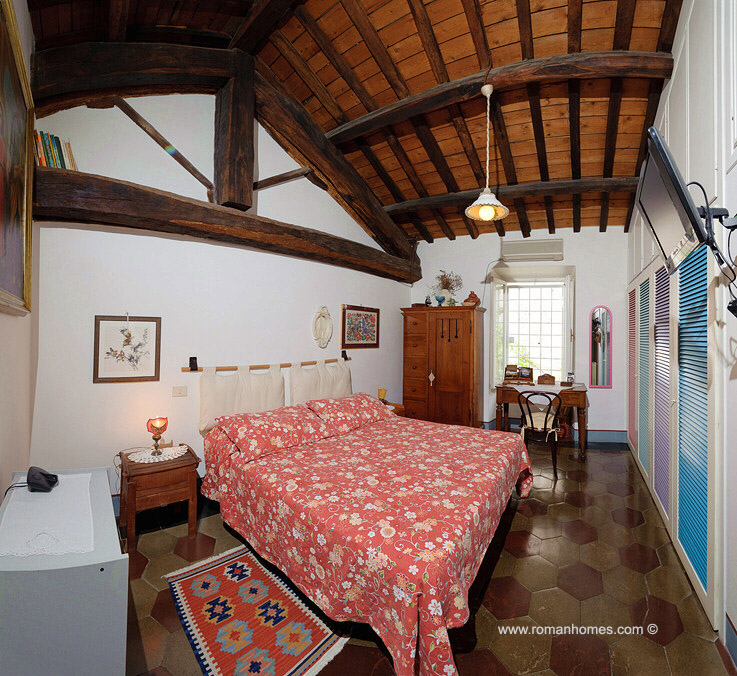 The ample and refined master bedroom seen from its door
As soon as you pass the door, the room appears comfortable and spacious. The high wooden beamed ceiling is supported by the original ancient architraves of the early Renaissance, perfectly renovated, which are a work of art in their own right. In contrast with the historical architecture, the room has an inviting feel, given by the skillful combination of modern furniture and antique decorative elements, all very pleasant to see in their own right.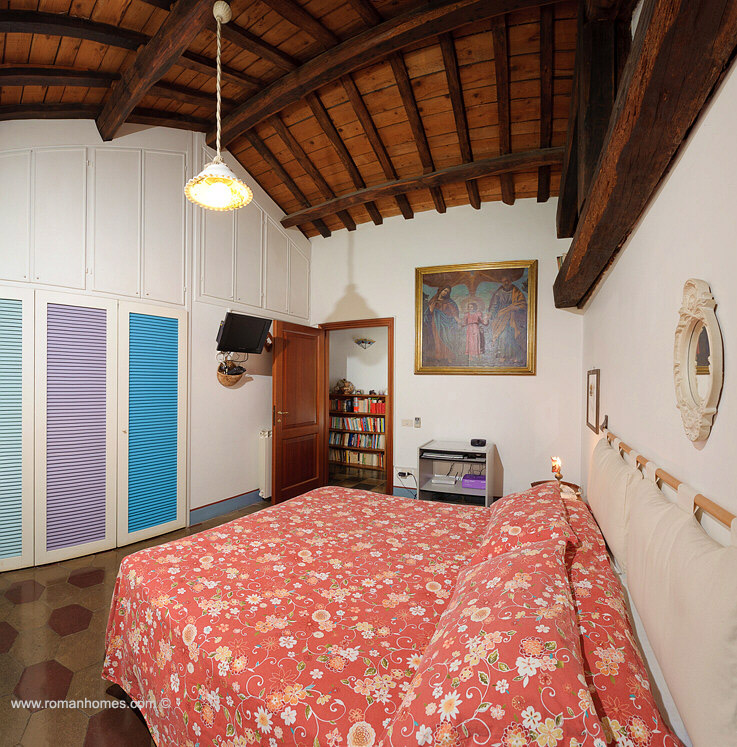 Opposite view of the master bedroom, with stress on the built-in wardrobe and a 16th century painting
You find in fact: a very large built-in wardrobe, with venetian blinds-style doors, of cozy light blue colour, a modern table, a very elegant modern mirror, and digital colour TV with satellite dish to watch international channels, and a quality air conditioner (blower inside, engine outside). On the other hand, you find antique wooden desk, bed side tables, and wardrobe. Also the paintings are combined: some are contemporary, but the most important and large is an ancient painting of an old master, depicting the Holy Family.
Finally, the ample window overlooks a silent internal court with plants.