Campo de' Fiori - Jewish quarter

Tortoise apartment:

Overview PHOTOS

Luxury four bedroom three bathroom apartment with sitting room, dining room, large terrace with views, in a most elegant historical palace facing the famous Tortoise fountain. Excellent fittings and equipment.

Air conditioning

Colour TV with satellite dish

Fully equipped kitchen

Washing machine, dishwasher, microwave

American coffee percolator
Internet Wi-Fi high speed internet

Visit also:

To Rome centre map, for the exact location.
When you think of Rome and Italy, think of experiencing everything this apartment can offer you. Situated in an elegant historical palace renowned for its world-acclaimed frescoes, it faces a famous quiet square (Piazza Mattei), endowed with Rome's most charming fountain (the Tortoise Fountain). The apartment is a luxury property, just renovated with utmost taste, in pristine conditions, and spacious (200 Sq. Mts., appr. 2,000 Sq. Ft.), with four double bedrooms (two matrimonial and two twin beds), three bathrooms, an amazing sitting room, an ample dining room, a kitchen, and a terrace corner. It is situated at the 3rd European floor (4th American), and it is endowed with elevator.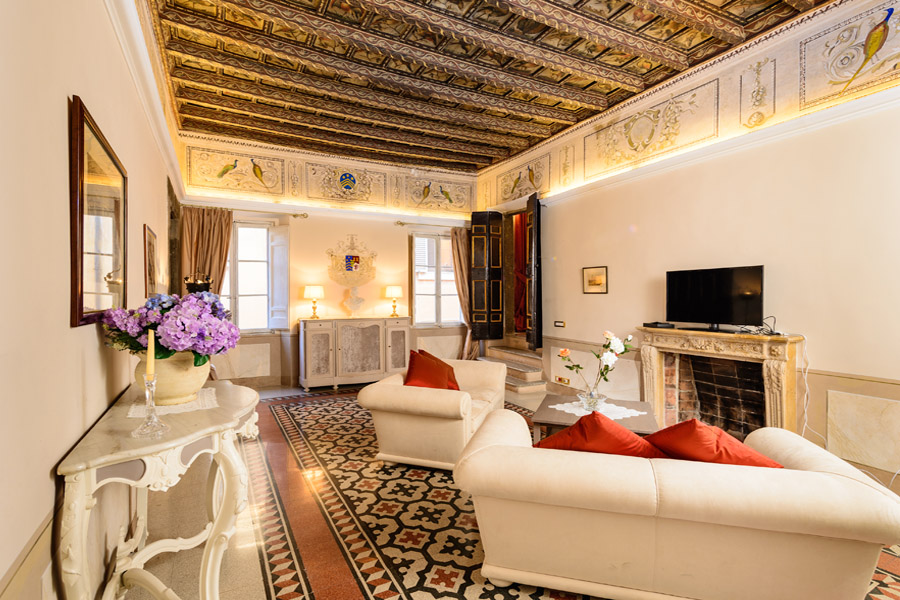 Past the entry door: view of the amazing sitting room. The coffered ceilings have 168 paintings of different species of birds, in addition to the peacocks which are part of the frescoes on the walls, all is work made in the Renaissance.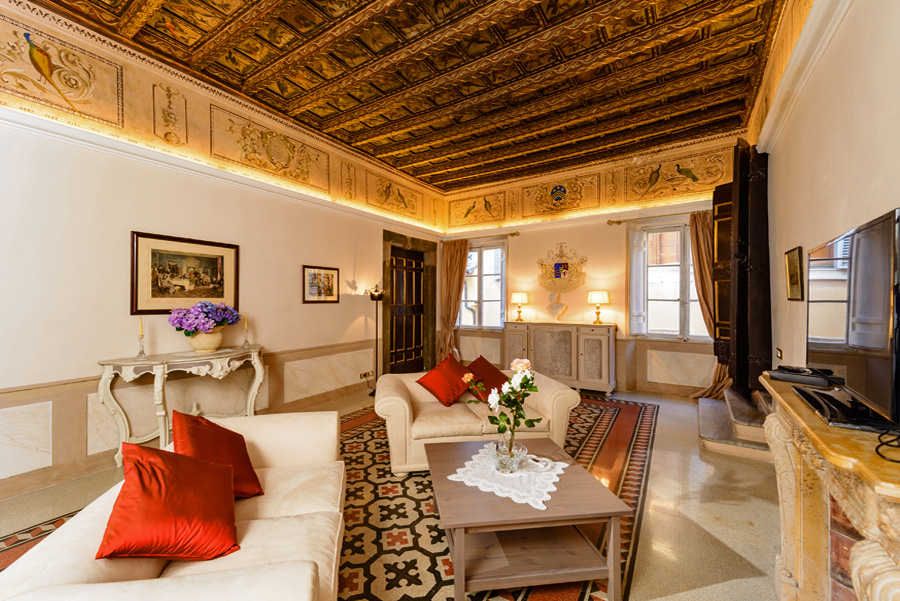 The sitting room seen from a different angle.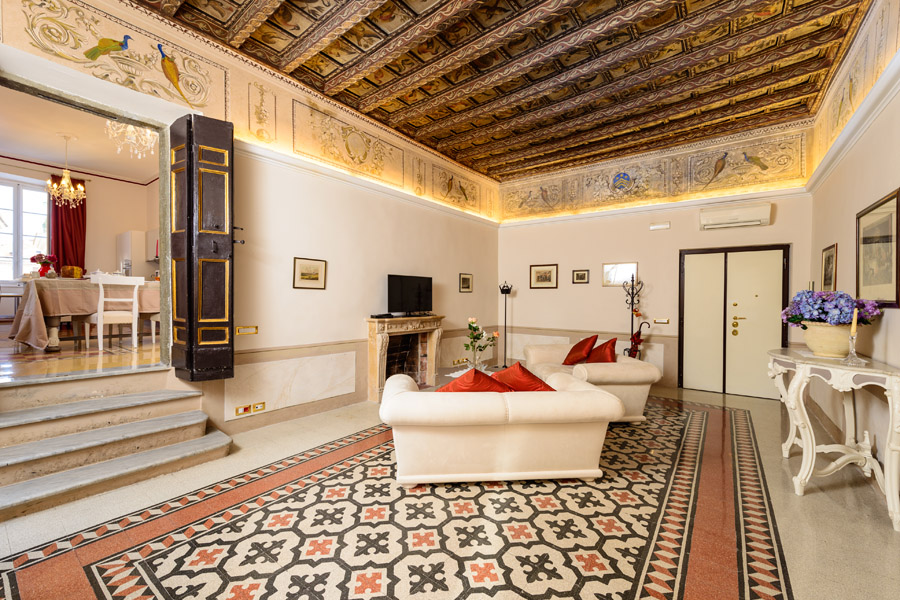 Opposite view of the sitting room.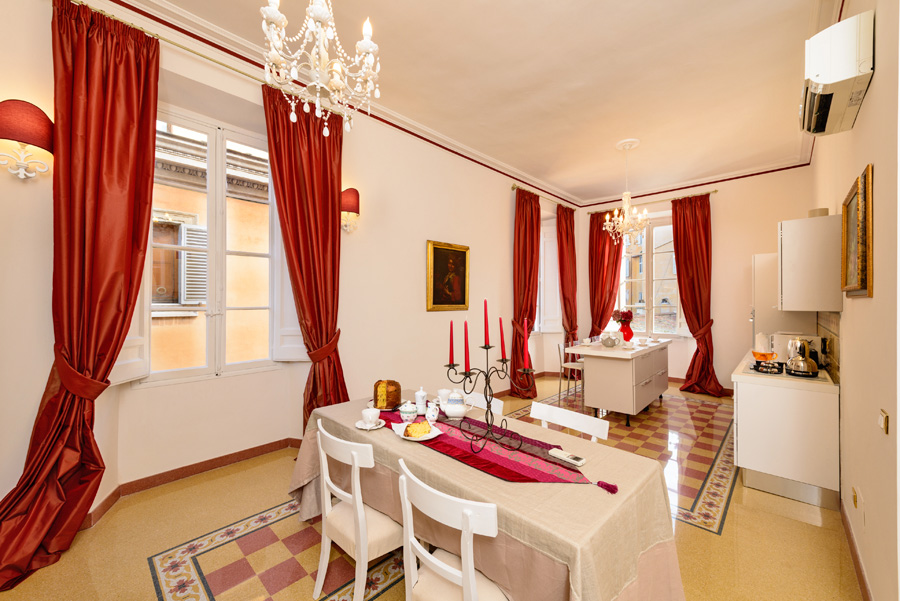 View of the dining room and of the kitchen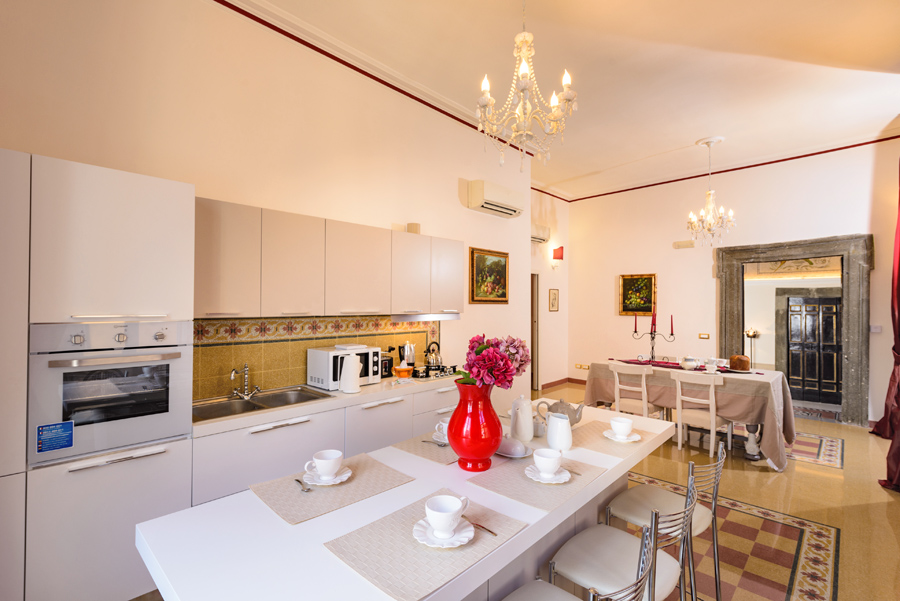 Opposite view of the kitchen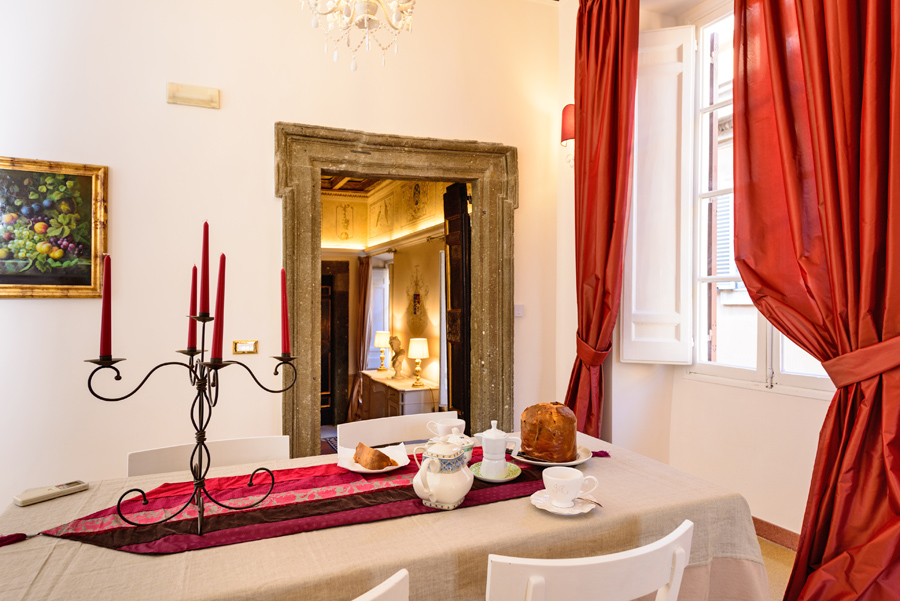 Opposite view of the dining area, with glimpse of the sitting room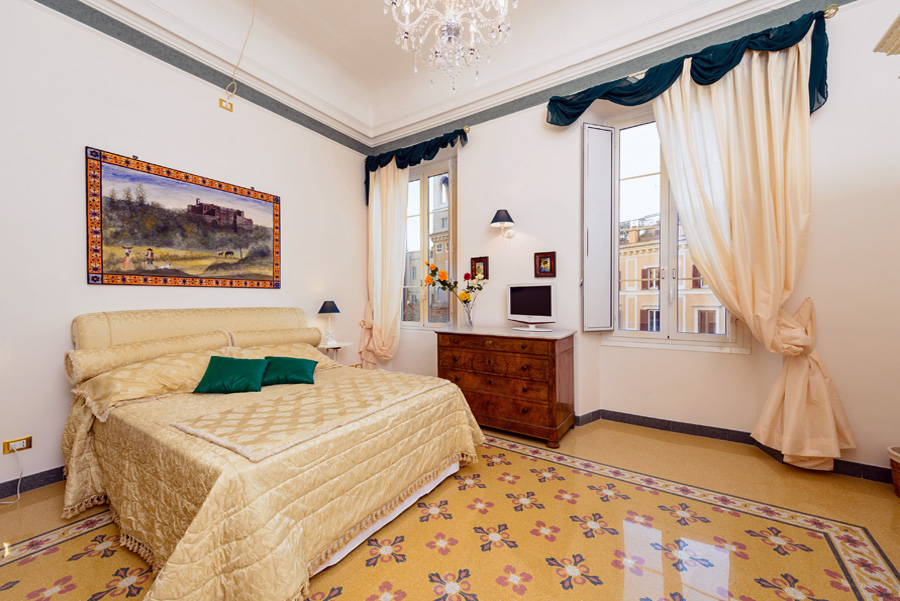 Master bedroom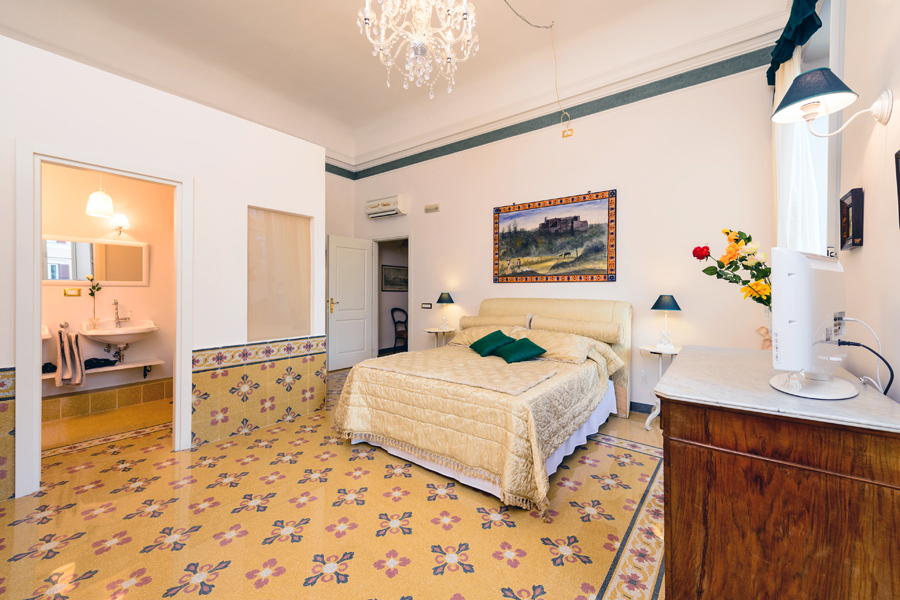 Another view of the master bedroom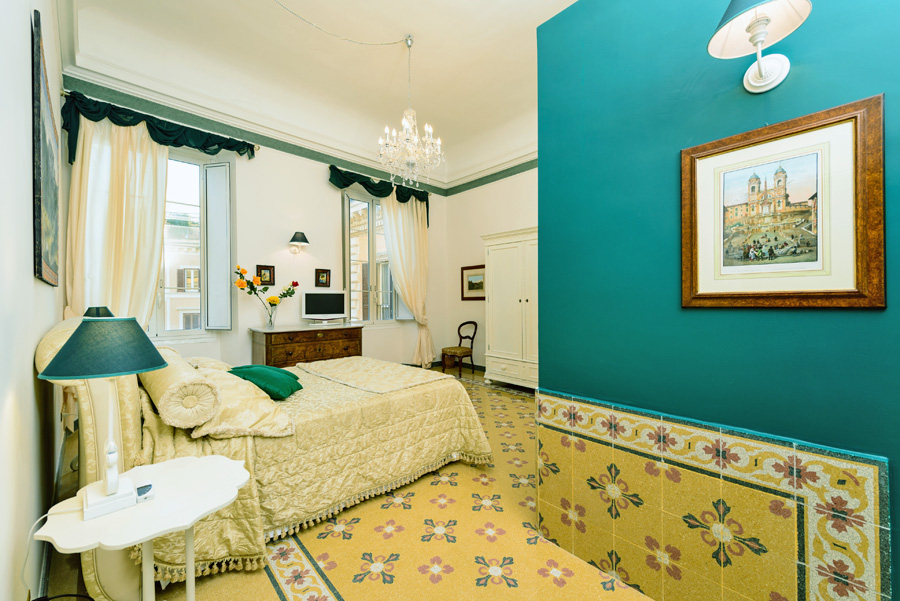 Master bedroom seen from its door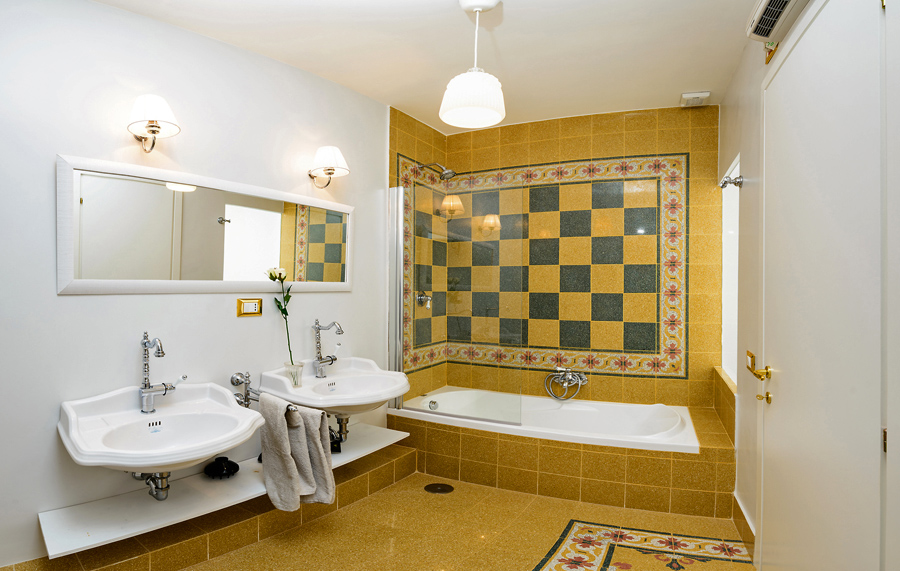 Master bedroom bathroom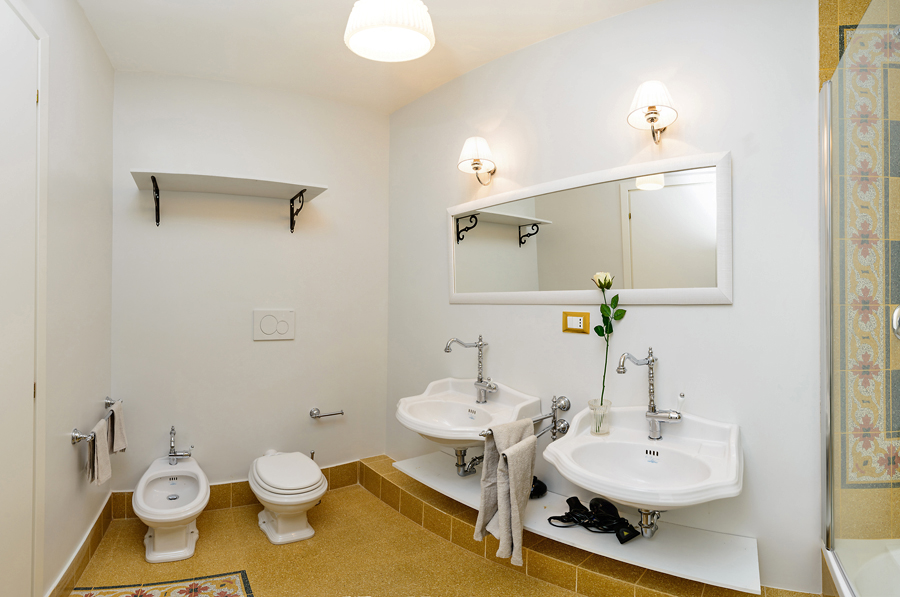 Master bedroom bathroom, opposite view
ALL OTHER BEDROOMS AND BATHROOMS ARE SIMILAR, WE WILL SOON PUBLISH THEIR PHOTOS
Window view from the apartment: you can see the renowned Piazza Mattei square, with the world-acclaimed "Fontana delle Tartarughe" or Tortoises fountain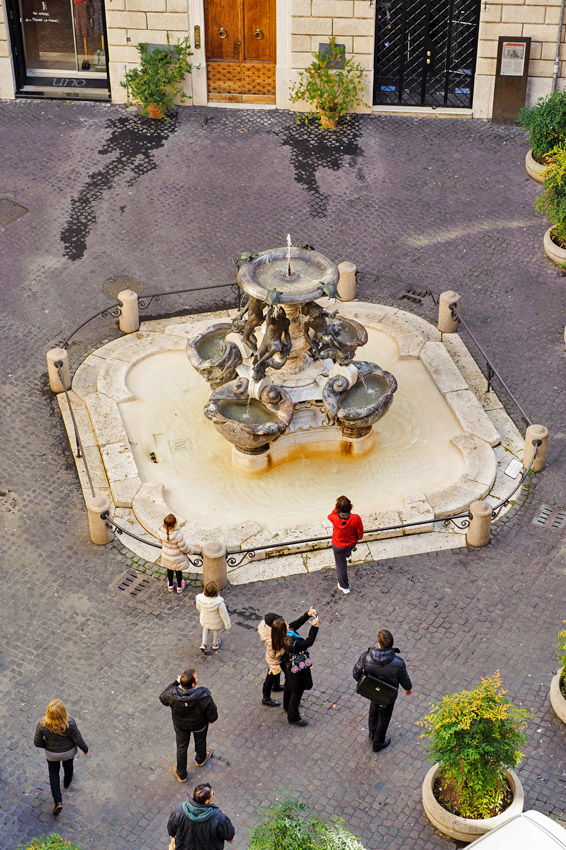 At any time, day and night, people from the world over come to see the fountain. You will be watching it from the apartment windows.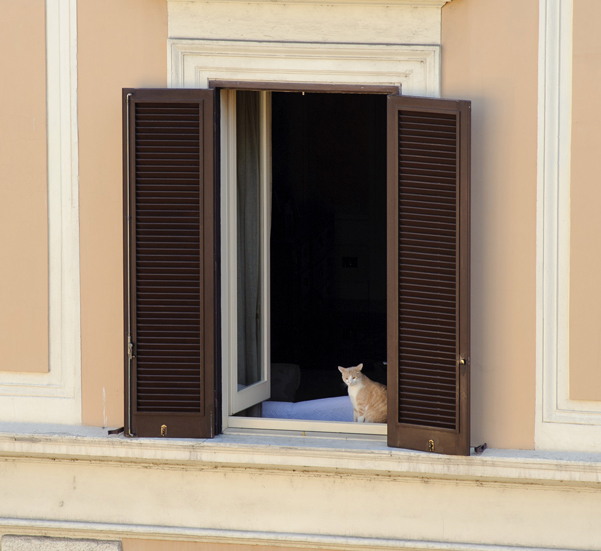 Window view: a cat watches in turn the view from another window. Cats are cherished in Rome.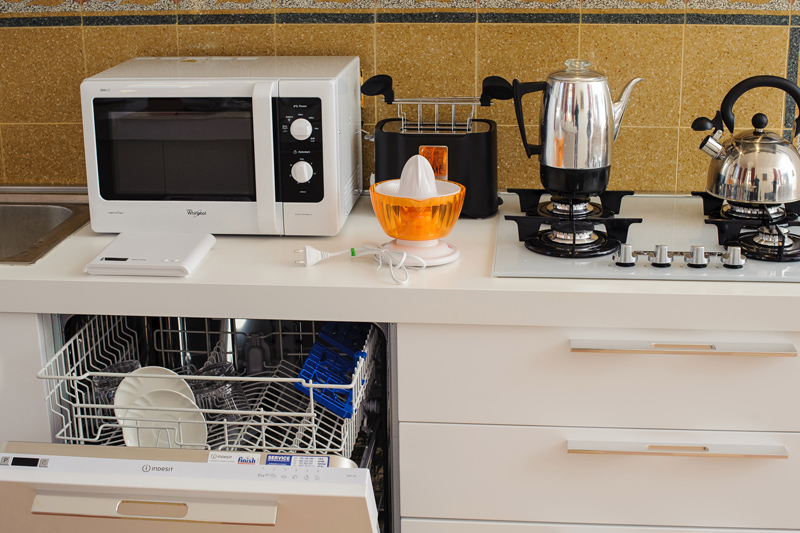 Details of the most complete equipment: dishwasher, microwave, electronic scales, orange squeezer, toaster, coffee pot.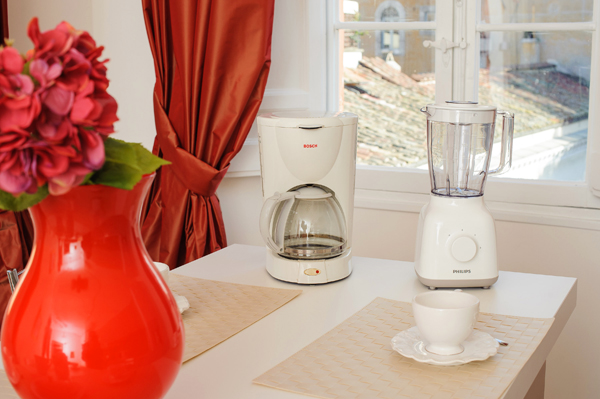 Kitchen equipment: mixer (blender) and American coffee percolator





Visit Rome | Rome panoramic views | Rome apartments and villas | Inquire | Rome travel guide | Rome map | Service | Resources
Roman Homes homepage