| | | |
| --- | --- | --- |
| To the NAVIGATION PAGE: explore properties by their location and type. | To the SEARCH & INQUIRE PAGE: find the suitable properties, and inquire through the related inquiry form. | You don't like search engines? You prefer inquiring directly with an expert, carefully examining your needs? Please use the PERSONAL INQUIRY FORM. |
NEW Jewish quarter
- Piazza Bologna area

Kasher apartment:

Overview
Visit also:

To Rome centre map, for the exact location.
When you think of Rome and Italy, think of experiencing something completely different, and do it grand style!
This fabulous apartment is situated in the heart of the NEW Jewish quarter, near Piazza Bologna. In this elegant central area the Libyan Jews who fled from the Libyan regime persecution settled from 1967. It is one of Rome's finest quarters, with elegant shops, boutiques, groceries, restaurants. There is excellent connection to all other central quarters, including the historical centre (both by bus and metro), which can be reached in minutes. There are naturally many Jewish shops, groceries and restaurants.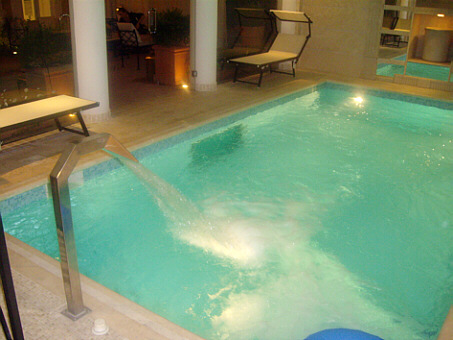 The swimming pool: history and relax in the Eternal City.
This somptuous apartment is situated in Via Melchiorri, a quiet residential street. It is 300 square meters (3,100 Sq. Ft.) plus a 80 square meter garden (810 Sq. Ft.). It is situated at the ground floor. It includes four bedrooms, four bathrooms, 2 kitchens and a barbecue area with dining table, 3 large sitting rooms. Finally, you find a swimming pool and a hamam!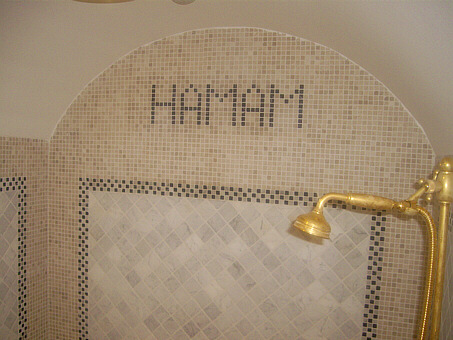 The Hamam, which is separate from the pool
The apartment is prepared according to Jewish Kasher regulations. Tenants are asked to be normally considerate.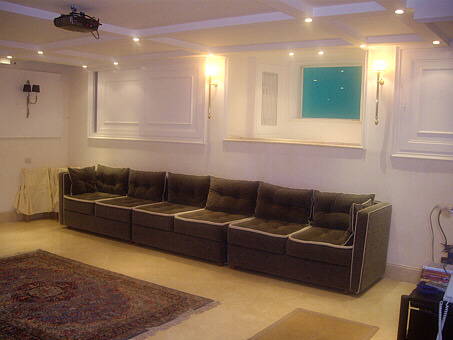 The largest of the three sitting room
This apartment is rented by a cultural society, and for this reason it has a reasonable cost. The reasonable profit finances a Jewish cultural society, not personal earnings.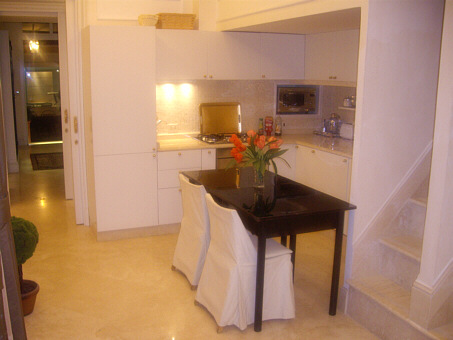 Kosher kitchen
The price includes: Kosher breakfast, fridge with food and starters at the beginning, and also during the stay (!), very careful assistance from the Jewish owners, particularly on Shabbat (wine etc.).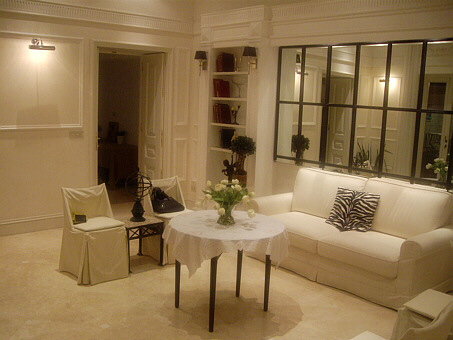 Another sitting room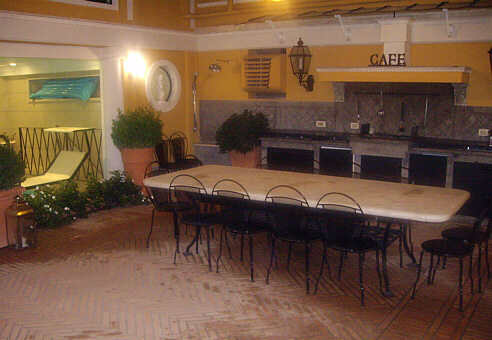 Kosher barbecue area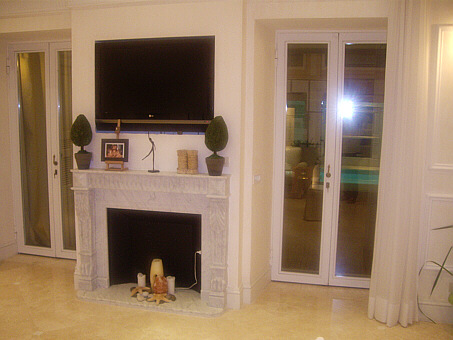 Fireplace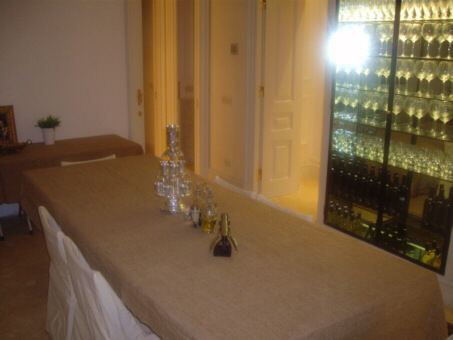 The dining room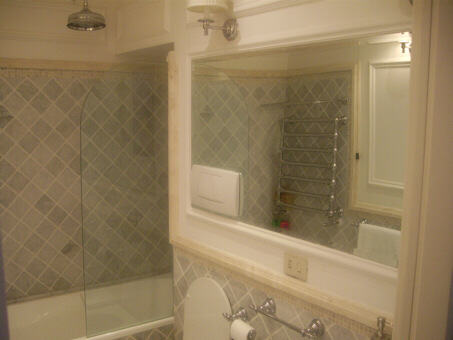 One bathroom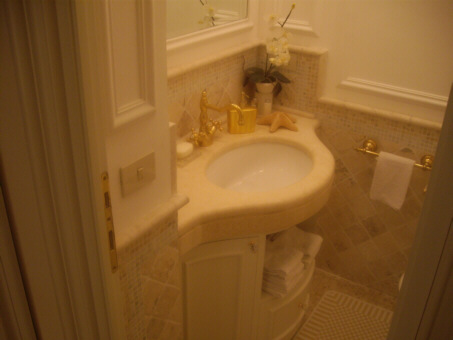 Another bathroom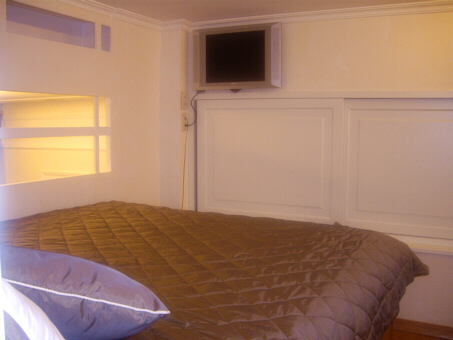 One of the four bedrooms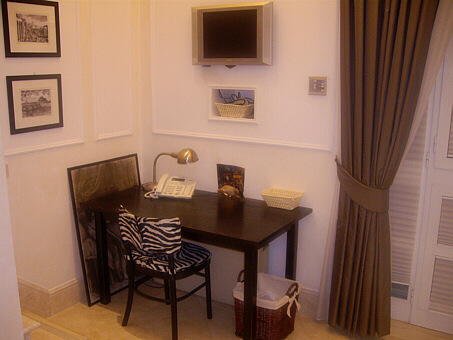 Bedroom detail
All aspects of this apartment are carefully and cleverly taken care of, revealing the fine taste of the proprietors. Fine paintings s, mirrors, wooden paneling, and stuccoes decorate the walls. The furniture (both classical and modern) is mannerly, and the fittings are impeccable. The attention to detail applies also to all the services (dishes, glasses, cups, jugs, sugar bowl etc.).





Roman Homes homepage: Rome apartments rentals villas vacation rentals apartments in Rome